BINTELLI NAMED 2022 BEST LSV / STREET-LEGAL GOLF CART
---
BECOMING A BINTELLI DEALER
---
Capitalize on a premium brand with over 23 years of expertise by joining our extensive list of authorized dealers. We're committed to finding partners that focus on unparalleled customer satisfaction and premium products, giving our consumers the highest quality of service possible.
Widely regarded as one of the strongest networks in the industry, Bintelli dealers are the backbone of our company. Authorized dealers receive exclusive access to premium benefits, such as Northpoint-backed floor plan options and Sheffield financing opportunities.
We provide a turnkey product, offering free lead generation to our entire network of dealers.
With hundreds of units available and over a million dollars of parts in stock, there's no better time to start your journey with Bintelli.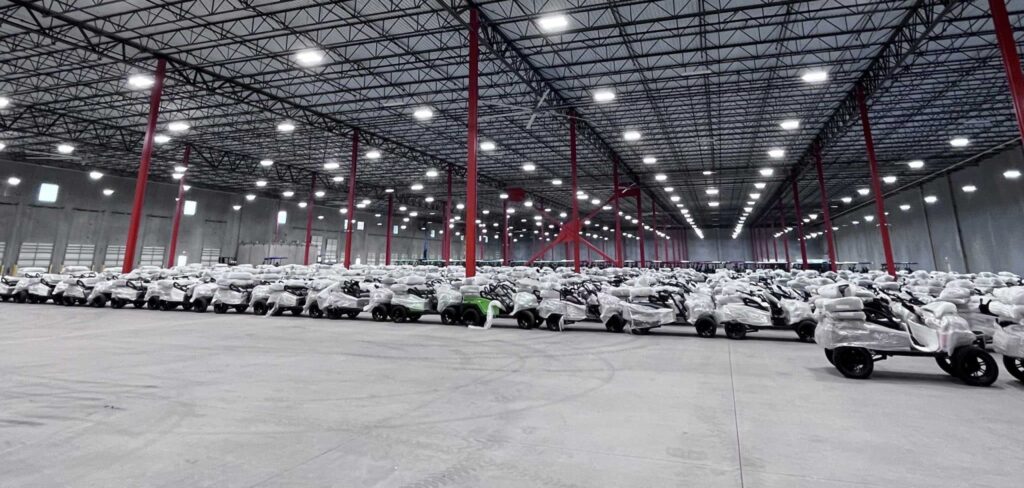 NEWS
Charleston EV maker expands to accommodate fast growth.
---
A Charleston-based manufacturer of electric vehicles and golf carts has expanded for the third time in three years.
JOIN OUR NETWORK
---
Now's the time to join our team of dedicated professionals and work with the EV industry leaders. Please complete the form below and a Dealer Support Specialist will be in contact with you within 48 hours.